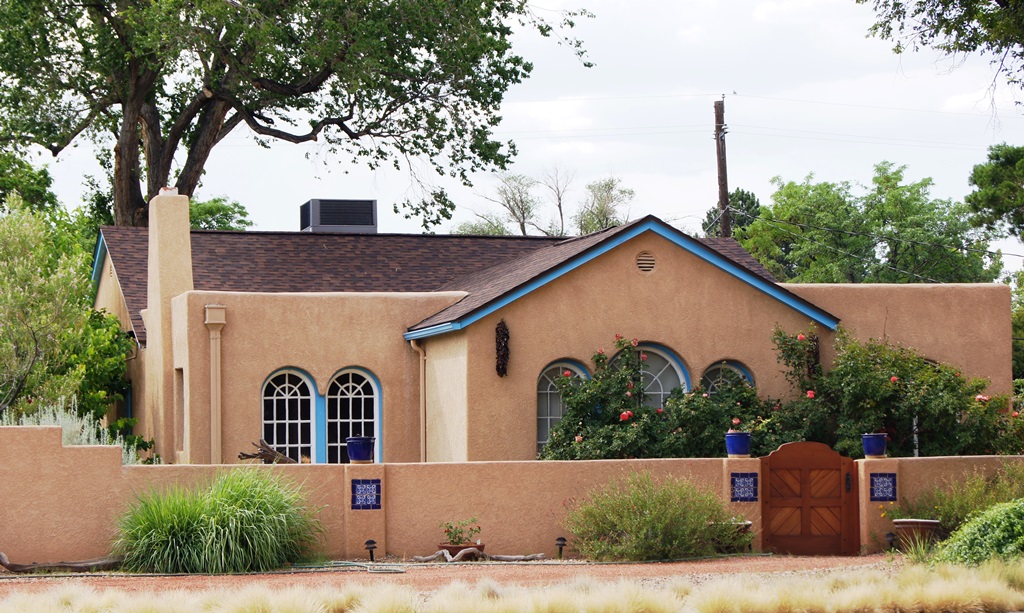 Bank owned homes (REOs) are still part of the story when looking at existing homes sales in Albuquerque. In May, the 80 REOs that sold represented more than 10% of Albuquerque home sales (10.55% of sales) and that's actually up 23.08% from the 65 REO sales in May of 2015 (8.92% of sales). For the year-to-date (YTD), REO sales are down 7.04% and so May's jump could be momentary, however, of the 1470 sales currently pending as of this post, 143 are REO transactions, suggesting that bump may last a bit longer (that's not to be confused with the 902 pending sales on the chart below – that was sales pending in the month of May only).
Those REOs may have kept sales  prices depressed in May and may be why the median sale price of an existing home in Albuquerque, at $187,225, was only a 2.31% increase over last May and why the YTD median home price of $179,900 was only a tepid 2.80% increase over the same period (January through May) last year. Nationally in May, the median sale price of a home was $239,700, up 4.7% over last May and in the West, the median home price of $346,900 was a 7.7% increase over last year.
Still, Albuquerque is a somewhat unique home market which is struggling with it's own set of economic issues and so the continued steady rise in prices, while not spectacular, is encouraging.
Also worth noting is that buyers are buying slightly smaller homes lately. The median square footage of a home sold in May was 1,714, down 2.61% over last May's 1,760. That means buyers are paying more per square foot for a home. It also means the increased price per square foot is outpacing the increased home price. While the median sale price of a home in May only rose 2.31%, the price paid per square foot for that home rose 4.72%. We talked about the REO situation and since REOs typically sell well below the average price per square foot of non-REO homes, that increased price per square is even more remarkable.
I think that's an interesting statistic and that it relates to Albuquerque buyers' income and debt ratios. ABQ's rough economy is almost certainly limiting buyers' purchasing power and so they are working to stay at a lower price point and settling for smaller homes as sellers attempt to push prices up. Make sense? Speculation on my part, but…
Oh, and homes are coming off the market fast – really fast. Half the 758 homes that sold in May went into escrow 24 days or less after they hit the market. That median marketing time of 24 days is a 42.75% faster time than last May's 42 days and a blistering pace. Even the YTD marketing time of 38 days is fast and a sharp, 32.14% decrease in marketing time over last year's 56 days.
That's not surprising. Inventory is tight this year and there are more buyers seeking deals than last. May's inventory of active listings was 2,472, down 14.61% over last May's 2,895 and pending sales are up 12.47% from 802 last May to 902 this. Clearly, Albuquerque home buyers have gotten the message that they have strong competition in the home hunt and they are moving swiftly when they find the right home.
If you want more detailed information than my above chart, info on your own neighborhood specifically, or an analysis of your own home's value or a home you are thinking about buying, drop me a line.
– Joe LaMastra, Realty One of New Mexico, June 23, 2016